Land Transportation of Goods from Turkey
Translive offers ground transportation services for cargo to and from Turkey. As our partner state, Turkey plays a crucial role in the development of the country's economy. An essential factor in fostering trade relations between nations is the existence of a reliable logistics chain. Due to its geographical location, the majority of cargo transportation between Georgia and Turkey, as well as Turkey and Georgia, is conducted via land routes.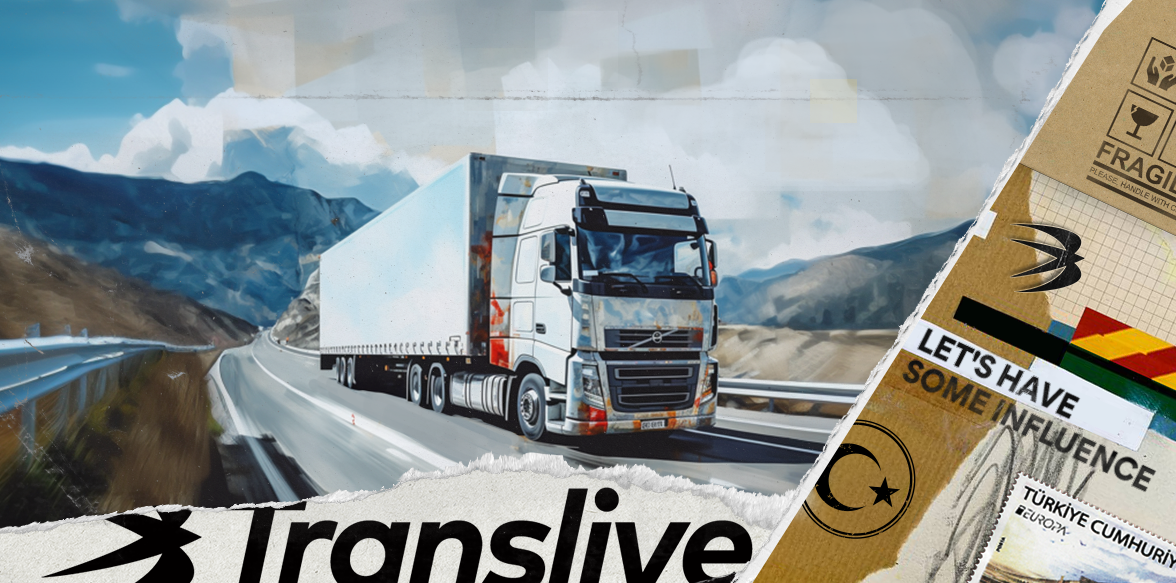 How is cargo transported to Turkey?
Shipping ground cargo from Turkey with Translive is a simple and convenient process. Given the high demand for this direction, we have established partnerships with approximately a hundred Georgian and Turkish companies that work systematically on the Turkey-Georgia route. To date, we have successfully implemented numerous important projects through collaborative efforts. The Translive platform ensures that you receive proper logistics services, optimal conditions, the choice of preferred vehicles, competitive rates, and the ability to transport your desired cargo in the shortest possible time. The shipping process is transparent, and cargo owners receive systematic updates on the transport's location. Naturally, the process includes the electronic production of all necessary documents.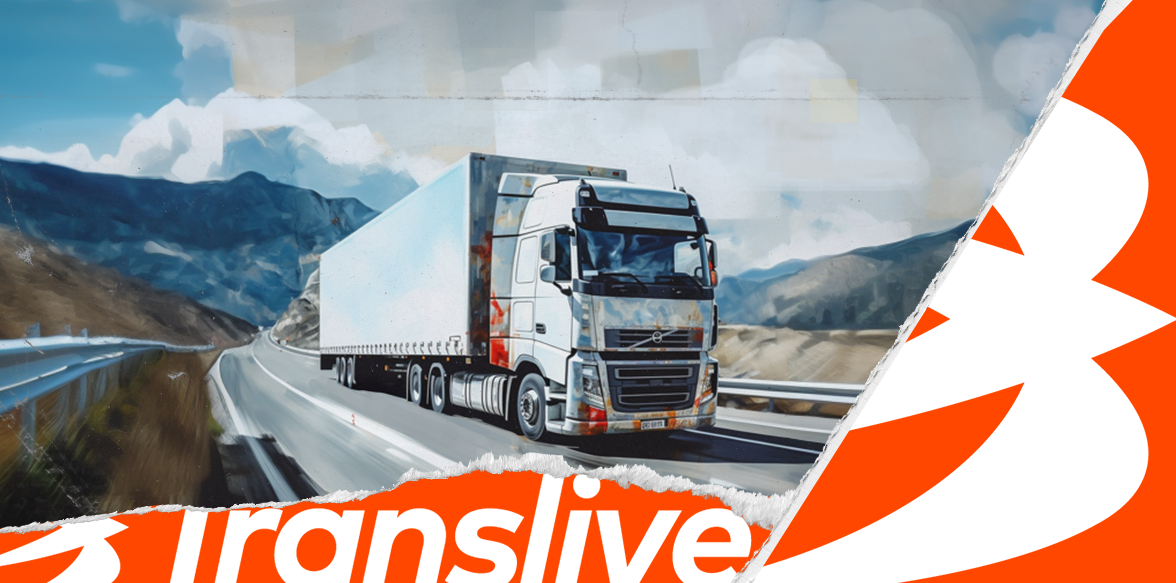 Translive'ın Avantajları
Translive, lojistik faaliyetleri çok daha verimli hale getirir ve gelirinizi artırır.
elastikiyet
Translive excels in promptly placing cargo and finding suitable transportation options within the shortest possible time frame.
Rekabetçi fiyatlar
The platform enables efficient communication with carriers, facilitating the delivery of cargo under competitive and optimal conditions at a competitive price.
hızlılık
Once terms are agreed upon, documentation is instantly generated, signed with a single click, and the shipment process commences.
güvenlik
All cargo handled by Translive is 100% insured by Aldag, ensuring peace of mind throughout the transportation process.
sıkça Sorulan Sorular
How long does it take to ship cargo to Turkey?
The transportation period for land cargo to Turkey varies depending on the specific route and transportation requirements. In most cases, bringing cargo from Turkey to Georgia or vice versa takes a few days, typically no more than a week. However, this timeline is subject to standard conditions and does not consider any unforeseen circumstances.
What types of cargo can be shipped to Turkey?
Translive smoothly handles the transportation of various categories of cargo worldwide, including food products, alcoholic beverages, construction materials, and more. However, specific countries may have restrictions on certain types of cargo due to various reasons. For instance, Turkey imposes restrictions on the transit of alcoholic beverages through its territory.
How much does it cost to shipcargo to Turkey?
Determining the shipping tariff to Turkey depends on several factors:
Origin of the cargo.
Type of transport required.
Cargo characteristics and specific needs.
Desired loading date.
Type of transportation service.
By providing relevant information, we can offer competitive tariffs tailored to the cargo owners' requirements.
Simple and Convenient Service from Georgia to Turkey and Vice Versa
Translive is a digital platform dedicated to resolving common issues in logistics. Our automated system minimizes the likelihood of human errors, and communication is streamlined and user-friendly for both customers and carriers. Documents are generated electronically and executed instantly. Through the user's personal cabinet, you can monitor your current shipments, as well as review statistics and finances of past shipments, all in one window. Translive ensures a straightforward and comfortable process for both local and foreign companies, making cargo shipping to Turkey hassle-free and efficient.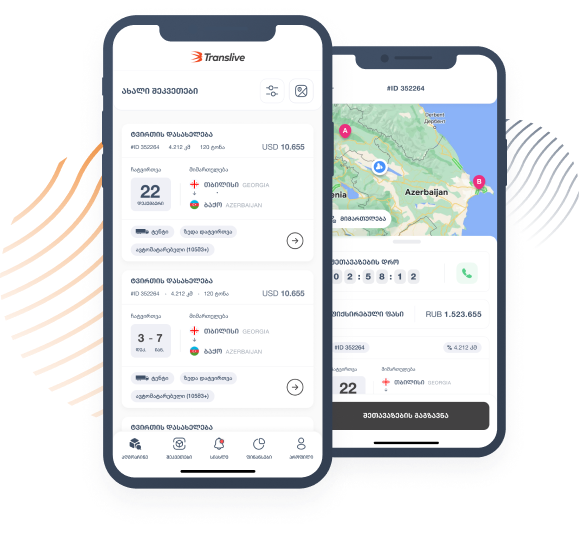 tecrübemiz
lojistik faaliyetleri çok daha verimli hale getirir ve gelirinizi artırır.