Ground Shipments to Spain
Translive, an international logistics company, offers cargo transportation services worldwide, including to Spain. Our primary mode of transportation to and from Spain is by road, as it provides the optimal and most efficient route compared to other methods. This choice is due to its flexibility and speed, ensuring maximum cost-effectiveness for both cargo owners and carriers.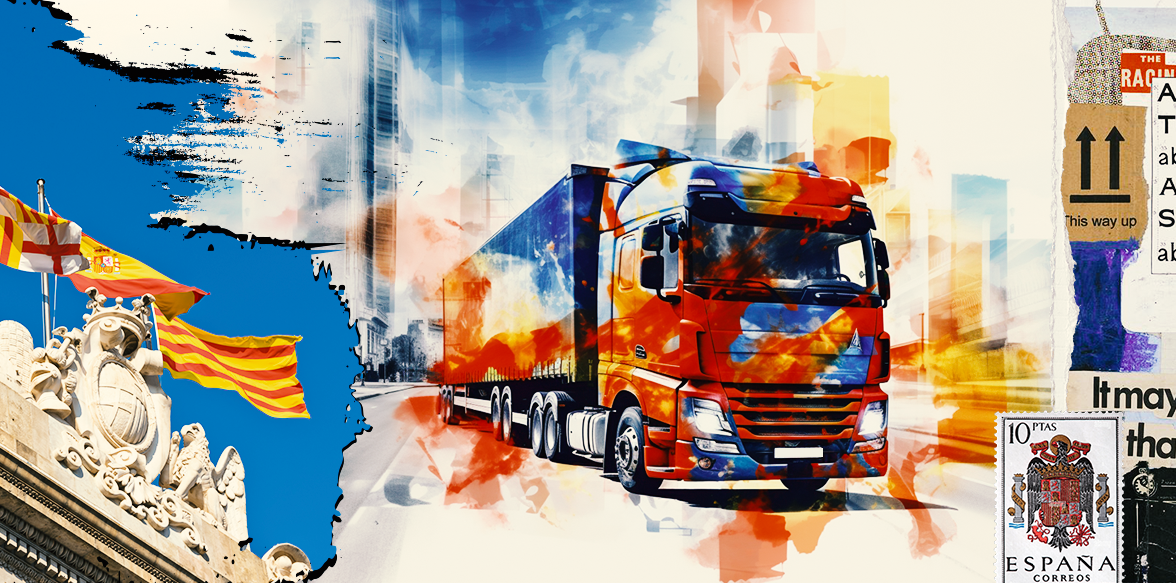 How Does Cargo Transportation Work in Spain?
Translive, an international digital logistics company, facilitates the transportation of goods to and from Spain for both exports and imports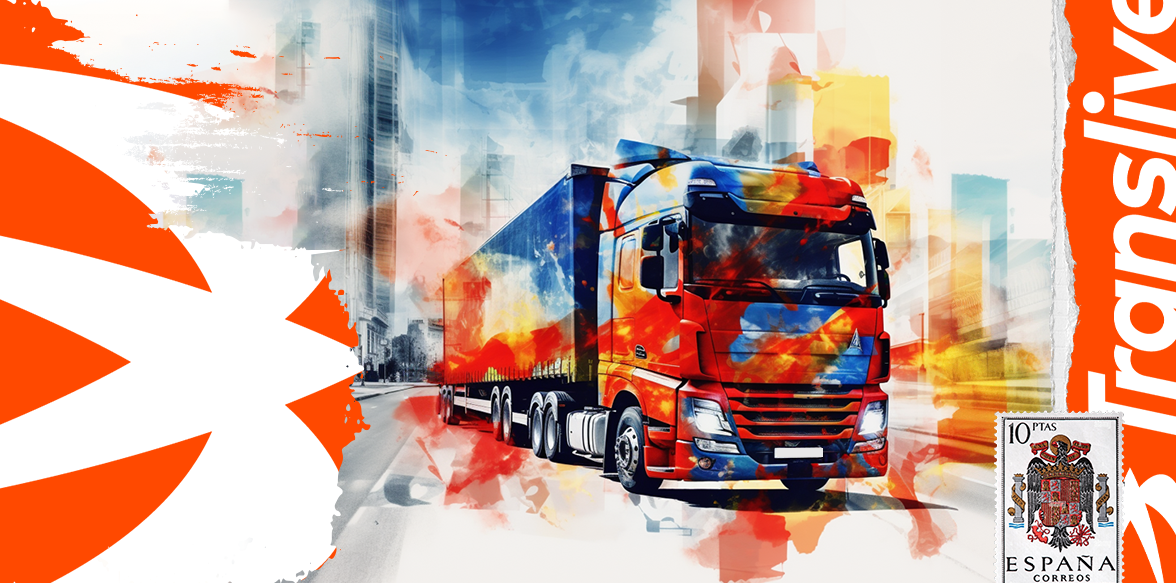 Advantages of Translive
Flexibility
Our platform makes it easy to place cargo orders and find suitable transportation solutions within the shortest possible timeframe.
Competitive Pricing
We offer the flexibility to select conditions and corresponding prices from hundreds of registered carriers on our platform.
Speed
Once the terms are agreed upon, documentation is instantly generated, can be signed with a single click, and the shipping process commences.
Security
All our cargo shipments are fully insured by Aldag, ensuring peace of mind for our clients.
sıkça Sorulan Sorular
How Long Does It Take to Ship Cargo from Spain?
Under standard conditions, assuming no external disruptions, ground transportation from Spain typically takes 14-16 days. For consolidated (group) shipments, the timeframe increases to approximately 21 days. However, in the case of consolidated cargoes, timing can be challenging to control due to dependencies on other shipments and various factors. This is why full-vehicle transportation is often the most optimal choice.
When shipping cargo from Spain, it's crucial to consider several factors, which are generally applicable to all countries. These factors include:
Location: Transit time is influenced by distance and geographical obstacles along the route.
Type of Cargo: Different cargo types require specific transport methods, procedures, and adherence to international standards, affecting documentation and inspection processes.
Type of Vehicle: Air, land, sea, and rail transport have varying transit periods.
Border Queues: Unpredictable border queues are beyond our control, making it challenging to determine exact shipping times in advance. We keep our users informed about border queue status as best as possible.
How Long Does It Take to Ship Cargo from Spain?
International shipping encompasses the following cargo categories:
Standard Cargoes: These do not require special transportation conditions and aren't considered dangerous or oversized. Some may need temperature control during transportation, such as food products, medicines, or seedlings. Temperature control is achieved using specialized equipment in the transport trailer.
Oversized Cargoes: These feature non-standard dimensions and require appropriate trailers. Transportation routes and protocols are planned in advance for such cargo.
ADR Cargoes: These belong to dangerous categories, grouped into nine subcategories, each with specific transportation requirements and necessary documents to ensure safety and security.
How Is the Shipping Cost Calculated to Spain?
To determine the freight rate, we require the following information:
Exact addresses for loading and unloading.
Place of export document preparation.
Location for customs clearance.
Transportation type.
Cargo characteristics (size, weight) and specific needs (temperature protection, loading type: side, top, or back door).
Loading date.
Any additional requirements from the customer.
With this information, we can provide competitive pricing tailored to the specific needs of our cargo owners.
Enjoy a straightforward and convenient service from Georgia to Spain and vice versa.
At Translive, we leverage our extensive experience and a digital platform to unite carriers operating on the Spanish route, ensuring efficient and timely logistics solutions for cargo of any complexity or specificity. <br/> Translive represents a modern logistics platform designed to streamline logistics processes for cargo owners and carriers, optimizing time and efficiency.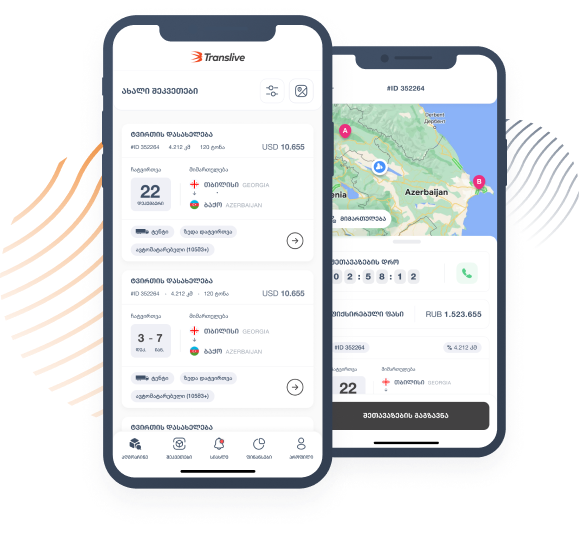 tecrübemiz
lojistik faaliyetleri çok daha verimli hale getirir ve gelirinizi artırır.