Land Shipments to Kazakhstan
Kazakhstan stands as a pivotal strategic partner for Georgia within the Eastern countries. A continuous flow of cargo transportation is underway, fostering positive economic relations in this realm every year. Translive, an international logistics company, serves as the vanguard for worldwide cargo transportation, including Kazakhstan, where we've established a dedicated representative office. We predominantly employ land transportation due to its optimal and unrivaled efficiency compared to other methods. Our paramount objective revolves around achieving maximum efficiency with minimal costs for both cargo proprietors and carriers, thus entailing meticulous planning and individual order processing.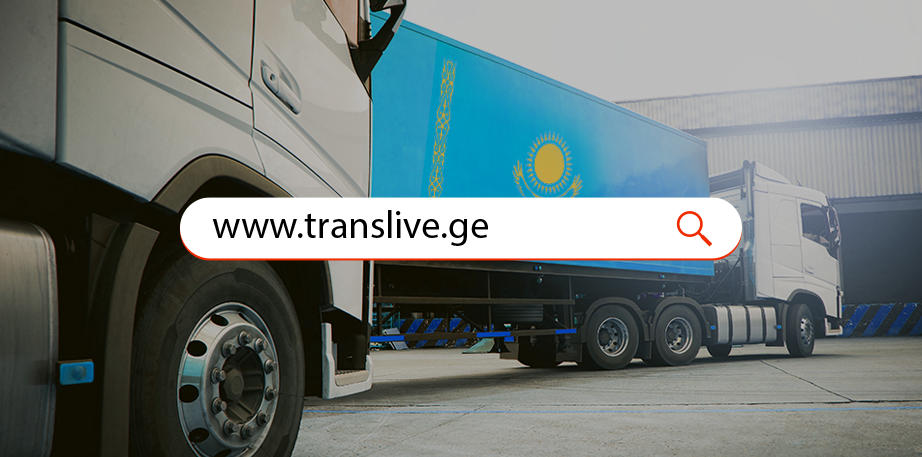 Cargo Transport Methods in Kazakhstan
Translive, международная цифровая логистическая компания, перевозит товары в Казахстан как на экспорт, так и на импорт. Мы предлагаем полный комплекс услуг по доставке «от двери до двери»!
As mentioned, ground transportation predominates in this domain. In the case of trucks (trailers), we deploy both tent and refrigerated (ref) vehicles. For tent vehicles, we offer several transport options: standard (up to 95m3), Mega (96m3 to 105m3), and trailer/truck (110m3 and 120m3).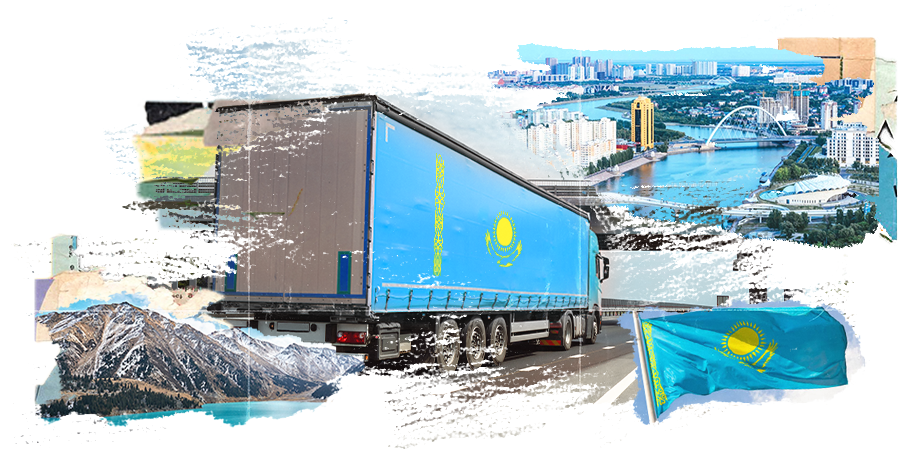 Advantages of Translive
Flexibility
Placing orders and locating requisite transportation occurs effortlessly, ensuring swift response times.
Competitive Pricing
Our platform empowers you to select optimal terms and corresponding prices from a plethora of registered carriers
Speed
Once terms are agreed upon, instant document generation and one-click signatures expedite the shipment process.
Security
Every cargo shipment is comprehensively insured by Aldag, ensuring complete protection.
sıkça Sorulan Sorular
Estimated Shipping Duration to Kazakhstan
Under standard circumstances, barring external impediments, land transportation to Kazakhstan typically takes around 10 days. However, several factors influence transit time, including location, cargo type, vehicle category, and border wait times, which remain beyond the carrier's control. Permissible Cargo Types for Transportation to Kazakhstan During international shipping, the following cargo categories are classified:

Standard Cargo: Non-specialized cargo not requiring unique transport conditions or constituting dangerous or oversized goods.


Temperature-Sensitive Cargo: Items like food, medicines, and seedlings that necessitate temperature regulation during transit.


Oversized Cargo: Irregularly dimensioned cargo requiring specialized trailers and often unique routes.


ADR Cargo: Hazardous cargo falling into 9 distinct subgroups, each demanding safety adherence and requisite documentation.
Types of Cargo for Transportation to Kazakhstan
In the realm of international shipping, various cargo categories must be considered when transporting goods to Kazakhstan. This essay aims to explore the different types of cargo that can be transported to Kazakhstan and the specific considerations associated with each category. These cargo types encompass standard cargoes, temperature-sensitive goods, oversized loads, hazardous materials (ADR), and consolidated shipments. Understanding these categories is vital for efficient and compliant international shipping operations.
Standard Cargoes Standard cargoes refer to goods that do not necessitate specialized shipping conditions or fall into the categories of dangerous or oversized cargoes. These are typically everyday commodities and products that can be shipped using conventional methods and equipment. Standard cargoes are the most straightforward to handle and transport, often requiring only basic packaging and labeling to ensure safe delivery.


Temperature-Sensitive Goods Certain cargoes, such as perishable foods, pharmaceuticals, and energy-related products, require temperature control during transportation. The monitoring and control of temperature play a crucial role in maintaining the integrity and quality of these goods. Various tools and services, such as temperature-controlled containers and real-time monitoring systems, are employed to ensure that the specified temperature range is maintained throughout the journey. To verify compliance, reports on temperature conditions are often requested at the time of shipment payment.


Oversized Loads Oversized loads are characterized by their non-standard dimensions, necessitating specialized trailers for transportation. Transporting oversized cargo often involves meticulous planning, as these loads may require modified routes, special permits, and prior agreements to ensure their safe transit. The logistics of transporting oversized cargo demand careful consideration to avoid any complications or delays.


Hazardous Materials (ADR) Hazardous materials, categorized under the ADR (Agreement concerning the International Carriage of Dangerous Goods by Road) system, fall into nine subgroups and require specific handling procedures and documentation. These materials can range from explosives to flammable liquids, and their transportation is strictly regulated to ensure safety. Compliance with international norms and the relevant documentation is essential when shipping hazardous materials to Kazakhstan or any other destination.


Consolidated Shipments Consolidated shipments involve combining smaller cargo shipments from multiple customers into one vehicle. This approach aims to optimize transit times and reduce shipping costs by consolidating multiple orders for transportation. The process typically involves collecting various customers' goods in a single warehouse before loading them onto one full vehicle for transport to the destination. While this method can be cost-effective and time-efficient, it requires coordination and planning to ensure efficient execution.
Conclusion In conclusion, the successful transportation of goods to Kazakhstan relies on understanding and categorizing the cargo being shipped. The cargo types mentioned above—standard, temperature-sensitive, oversized, hazardous, and consolidated— each have unique considerations and requirements. Businesses involved in international shipping to Kazakhstan must adhere to these distinctions to ensure the safe, efficient, and compliant movement of goods to their destination. By adhering to these guidelines, companies can streamline their shipping processes and enhance their overall logistics operations when transporting cargo to Kazakhstan
Cost Calculation for Shipping to Kazakhstan
Determining the freight rate entails:

Precise Addresses (Loading and Unloading)


Transport Type


Cargo Specifications (Dimensions, Weight), including specifics like temperature control and loading method


Loading Date


Any Additional Client Requirements
Based on this data, we formulate competitive tariffs tailored to cargo owners' needs. Our streamlined service ensures a seamless and convenient experience for shipping between Georgia and Kazakhstan.
ur streamlined service ensures a seamless and convenient experience for shipping between Georgia and Kazakhstan.
Translive: Pioneering Modern Logistics Translive unites carriers operating along the Kazakhstan route within its cutting-edge digital ecosystem, fortified by years of collaborative experience. We stand prepared to execute logistics services of any intricacy or specificity in this direction. Functioning as a contemporary logistics platform, Translive caters to cargo owners and carriers alike, boasting a rapid and efficient logistics process.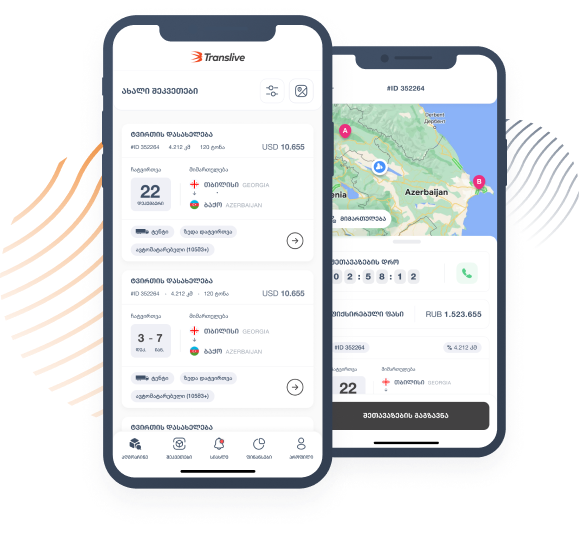 tecrübemiz
lojistik faaliyetleri çok daha verimli hale getirir ve gelirinizi artırır.