Land transportation of cargo in Europe
Through the Translive platform, shipping cargo from Europe is a simple and fast process. We offer ground, sea and air shipments from Europe. Translive is a digital logistics platform that aims to simplify international shipments from Europe and increase efficiency for companies. Our team has 10 years of working experience and therefore we understand very well the needs of each of our partners.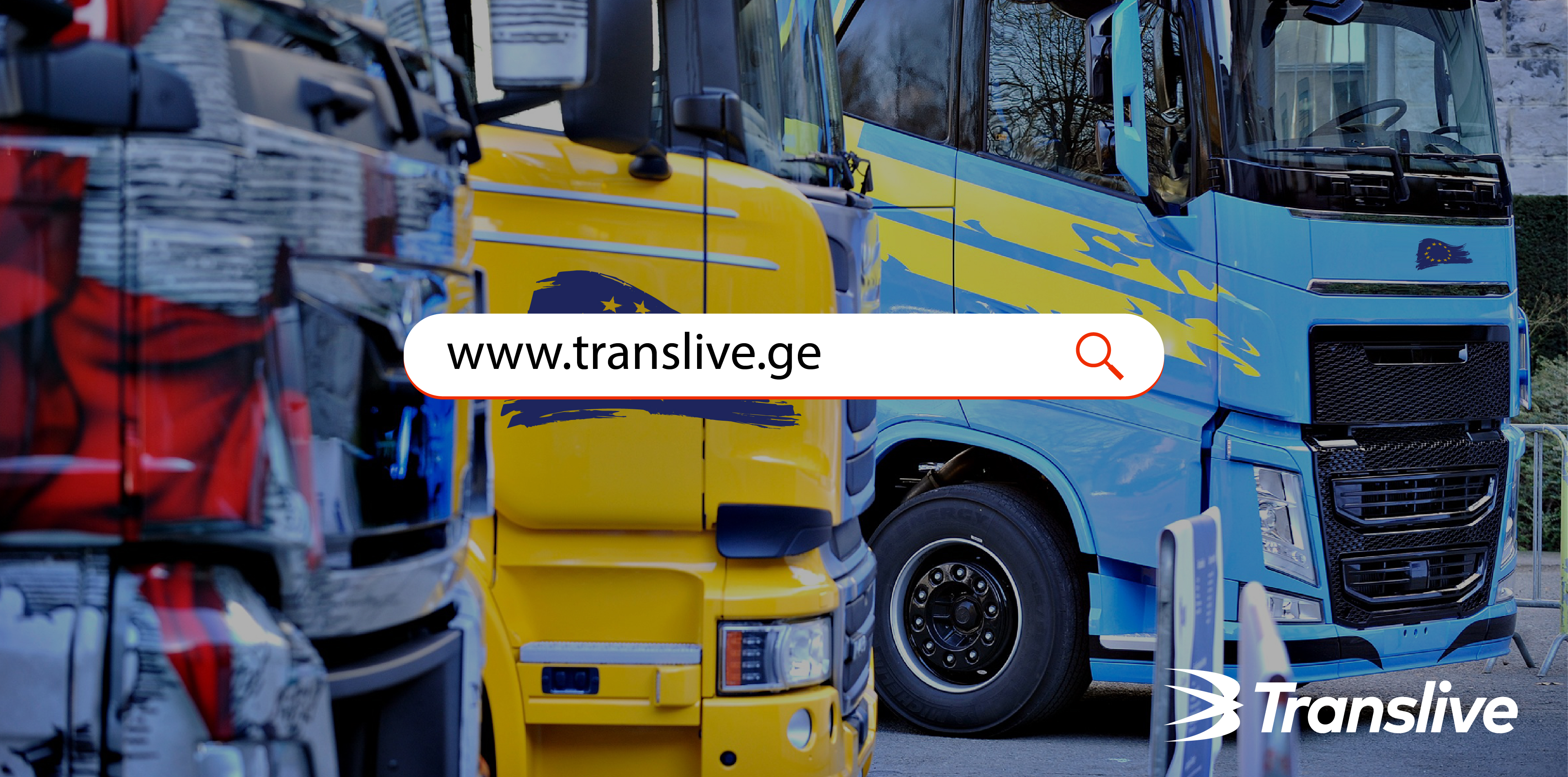 A fast and safe way to ship cargo from Europe
One of the most important factors in international logistics is the minimization of costs and the selection of optimal conditions for any shipment. Our team considers each shipment individually and takes into account all the details that affect the specific shipment, such as cargo category, route, transit time, etc. When importing or exporting goods from Europe, it is necessary to consider the main criteria and recommendations that ensure a safe transportation process. This includes cargo safety, insurance, competence of transport companies, their reliability, price optimization (cheap does not mean the best), compliance with various standards provided by regulations, and many more details."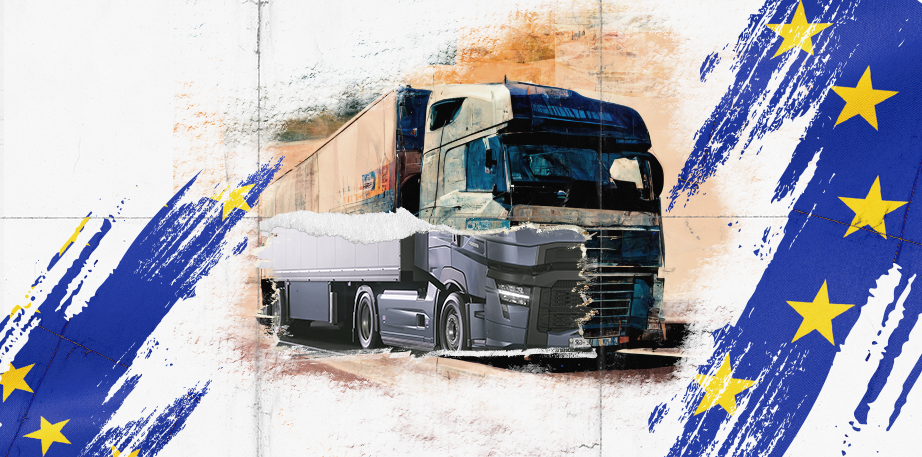 Translive Benefit
Cargo Prices - Logistics Platform
Flexibility
The platform offers both a web version and a mobile application for carriers, increasing the availability of carriers to carry out desired shipments from any point in Europe.
Speed
Translive accelerates international logistics processes, allowing for the processing, arrangement, execution, and finalization of shipments in a much shorter time while providing full control over the process.
Increased Control
For customers and carriers registered on the platform, information is constantly updated in real-time, providing effortless control over the entire shipping process.
Security
With 10 years of experience in international shipping, our group ensures the safety of your cargo. All our carriers are long-time partners who undergo verification to become Translive partner carriers.
Frequently Asked Questions
How is cargo shipped to Europe?
The European market has always been interesting and promising for our country, and this holds true today. Our strategic partnership is actively manifested in the field of international logistics, aiming to simplify, accelerate, and optimize the process of cargo transportation. At Translive, we have established close relationships with leading logistics companies in Western Europe, and our partnership with them has a long history. It is important to note that logistics services are highly developed and sophisticated in Western countries, contributing significantly to the prosperity of European states, economic growth, and business opportunities. The trend indicates not only an increase in the number of products imported from Europe but also a corresponding rise in exports. This statistic has been progressively increasing year after year
How long does it take to ship cargo to Europe?
Shipping cargo to Europe is subject to various challenges that impact the transit time. Several factors determine the individual time period:

1. Geographical Location: Europe covers a vast area, and the transit time is affected by the distance and geographical features, which can present obstacles for vehicles along the route.
2. Country-Specific Requirements: Each European country may have specific regulations and documentation requirements, which can significantly influence the overall shipping time.
3. Type of Cargo: Different types of cargo may require specific handling procedures and compliance with international standards. This can impact the time needed for document preparation and cargo inspections.
4. Mode of Transportation: The chosen mode of transportation, such as air, land, sea, or rail, will have varying transit periods.
5. Under normal circumstances, assuming no unforeseen disruptions and uninterrupted movement, the average transit time for ground transportation across Europe ranges from 5 to 10 days.
In EU countries, significant attention is given to international logistics processes, cargo safety, and ensuring a secure shipping process.
What types of cargo can be shipped to Europe?
Types of cargo shipped to Europe are typically grouped based on the following principles:

1. Standard Cargo: These are cargoes that do not require special transportation conditions and do not fall under the category of dangerous or oversized cargoes.
2. Temperature-Sensitive Cargo: This category includes goods that require temperature control throughout the transportation process. It commonly applies to food products, medicines, seedlings, and other items with specific temperature requirements.
3. Oversized Cargo: These cargoes have non-standard dimensions and require appropriate trailers for transportation. Special routes are often planned, and transportation is carried out according to a pre-defined protocol for the movement of oversized cargo.
4. ADR Cargo: ADR (Accord européen relatif au transport international des marchandises Dangereuses par Route) refers to dangerous goods that are categorized into nine subgroups. Each subgroup has specific rules and regulations governing their transportation. Safety norms and relevant documents must be adhered to when transporting ADR cargo.
5. Consolidated Cargo: Consolidated cargoes are shipments that do not fill an entire vehicle or container individually. They are combined with other cargo from different owners and transported together. This allows cargo owners to receive their desired products from Europe within 14-16 days by sharing transportation resources.
These categories represent the main types of cargo shipped to Europe.
How is the cost of shipping cargo to Europe calculated?
To calculate the shipping cost in Europe, several factors need to be considered. These factors include:

1. Origin and Destination Addresses: The precise pickup and delivery locations (point A to point B) are crucial for determining the shipping cost.
2. Cargo Details: Information such as the name of the cargo, its characteristics (size and weight), and any specific requirements (such as temperature control) are taken into account when calculating the cost.
3. Date of Shipment: The planned date of loading or shipment plays a role in determining the shipping cost, as it may affect availability and demand.
4. Type of Transportation: Whether the cargo is oversized, non-oversized, or falls under the category of ADR (dangerous goods) influences the cost calculation.
5. Type of Transport: The specific type of transport used, such as a tent, reefers (temperature-controlled containers), or different loading methods (top loading, rear loading), can affect the overall cost.
By considering these factors and obtaining relevant information, it becomes possible to provide competitive tariff options to cargo owners.
Our experience
Which makes logistics activities much more efficient and improves your revenue.